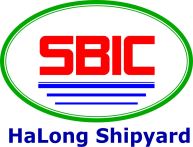 HALONG SHIPBUILDING ONE MEMBER
OF RESPONSIBILITY LIMITED COMPANY
Halong Shipbuilding Company (HLS) was established on 15/11/1976 on the area of 50ha, adjacent to Cai Lan deep - water port, National road no. 18, Cai Lan - Yen Vien with favorable condition of marine and land transportation. Company's facilities and equipment were designed, constructed and installed basing on experience from such countries with developed shipbuilding industry as Poland, Japan, Korea, Denmark, Italy ...for effective production and ecologyenvironment protection. Together with effective use of current facilities and resources, the company has been focusing on personnel development, management renewal, investment in upgrading and expanding company as well as application of science achievements and advanced technology in production.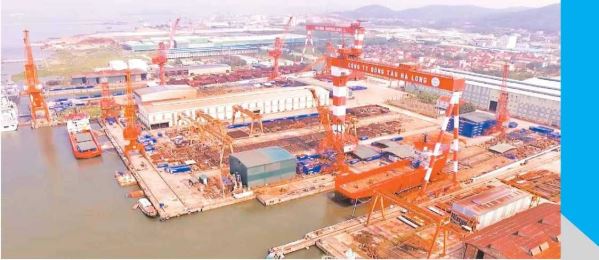 HLS has skilled and professional labor resource well trained in advance shipbuilding countries as Poland, China, Korea, Denmark, Japan. Besides that, youth labor resource occupies density of approximately 65% showing that youth strength, enthusiasm for development of company.
HLS was extremely successful in building and delivering various kind of products such as: 1016-1800 TEU container vessels, 12.500T general cargo vessels for domestic Shipowners; 8.700 T timber vessels for Japanese Shipowners, series of 53.000T bulk carriers built for UK Shipowners and two 4900 unit car carriers built for Israeli Shipowners...
That success is a precondition for long-term cooperation strategy with Damen Group, one of the largest shipbuilding groups in Europe, with more than 30 shipyards and equipment manufacturers are operating in the world. The cooperation with Damen Group in recent years opens to a new page with the construction of a series of port service vessels including tugs, crane barges, ships with advanced features such as Petroleum supply vessels, Roro vessels for exporting to Latin American customers. In the coming year, Damen Group will continue as partner and trusted strategic partner of Ha Long Shipbuilding Company.

To contribute jointly to protect the sacred sovereignty of national island, in recent years, HaLong Shipbuilding Company has successfully engaged in building types of military vessels with optimal features, modern, effective support for the protection of maritime border security.
With the aim of sustainable development and best satisfactory for customer's demand, Halong shipbuilding company is being a reliable address of both domestic and foreign customers.