KN 782 ships built at Ha Long shipyard from 10.20.2012, 90,5m length, 14m wide, 7m height romantic, relaxing the amount of water up to 2,500 tons.
In addition, the vessel is equipped with a 782 KN 4 engines with a total capacity of 12 016 horsepower at 1,800 revolutions revolutions / minute 2 hybrid propeller with variable step allows maximum speed running 21 miles / hour, a range of 5,000 nautical withstand wave level 12 KN 782 ships fully equipped with modern facilities to conduct search and rescue, salvage yard on board helicopters, two water cannons high capacity capabilities 150m away from water spray.
The system Tau oil and fresh water tanks of large capacity, and rescue area, modern medical and other Vietnamese art features ensuring a means of law enforcement patrol, rescue, support extremely effective fishermen on the waters of Vietnam.
According to Nguyen Van Trung, Deputy Director of Fisheries Department, along with 781 KN fishery boat was handed over day 30/6, 782 KN fishery boat will be the effective means of support to help secure offshore fishermen at sea .
Up to this point, fishery boat KN 781 and KN 782 is the most modern fishery boat Vietnam.
Some images of 782 KN fishery boat out the latest Vietnam: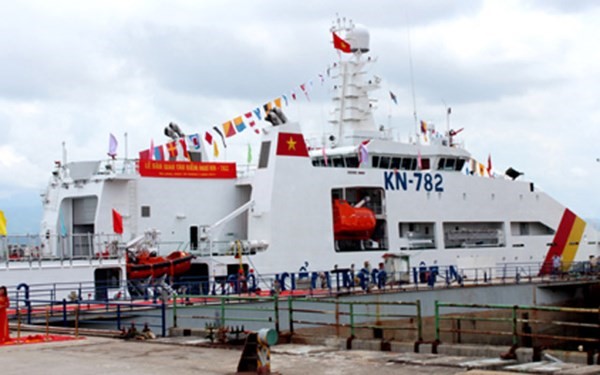 The ship is handed over to the fisheries inspection force on 30/7. Photo: Q.N.P
Fishery boat length 90,5m KN 782, 14m wide, 7m height romantic, relaxing water quality up to 2,500 tons. Photo: T.H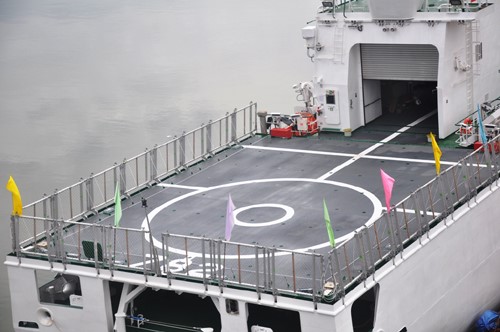 Helicopter landing ship yard. Photo: T.H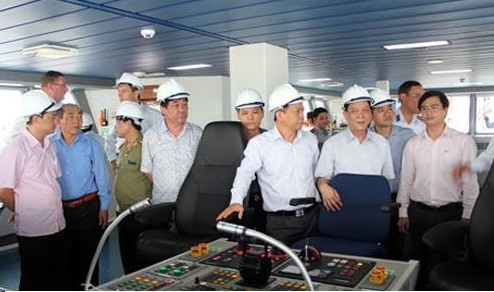 KN 782 is equipped with four engines with a total capacity of 12 016 horsepower. Photo: NĐT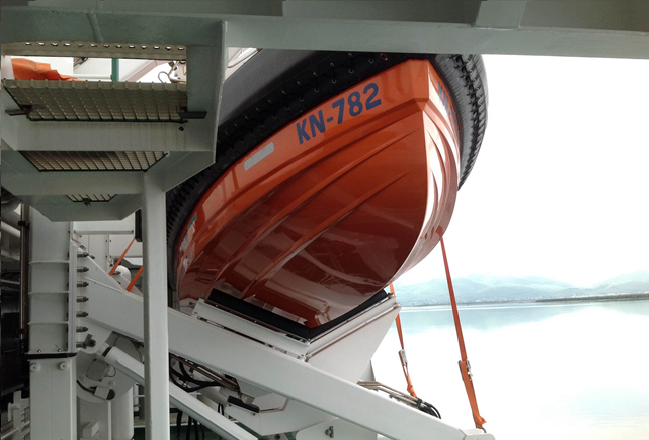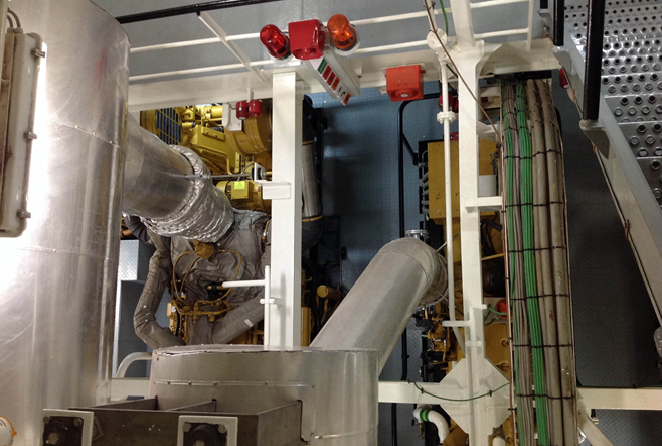 It is fitted with a full range of modern facilities to conduct search and rescue, rescue. Photo: NĐT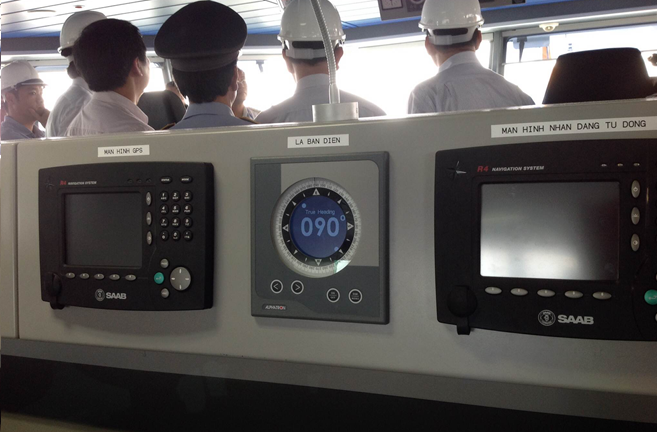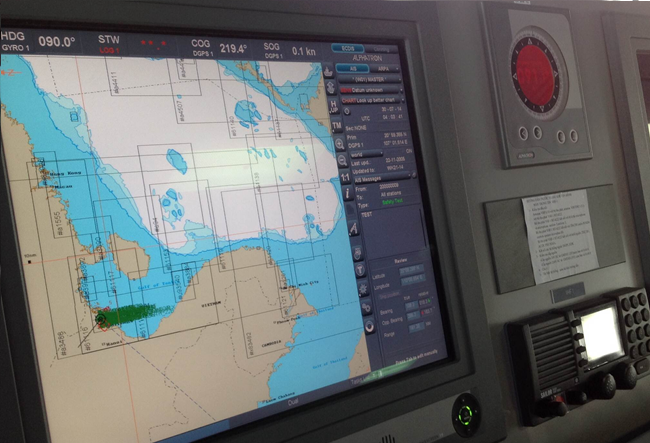 Ships with high mobility features with compass system, automatically identifies monitors and other advanced features Vietnam. Photo: NĐT