Also attended by Mr. Nguyen Ngoc Su, Chairman of Board of Member of Shipbuilding Industry Corporation - SBIC, Mr. Pim Schuurman, General Director of Damen Holding Vietnam, ...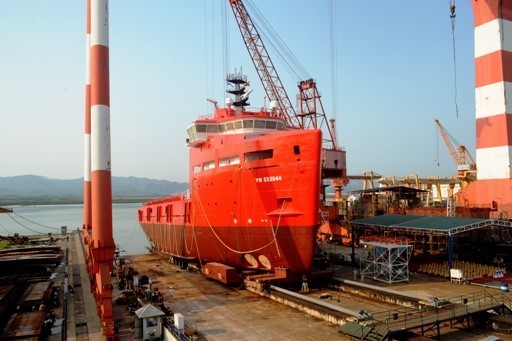 The PSV 3300 YN 552044 launched on the longitudinal slipway
PSV 3300 vessel yard-numbered YN 552044, deadweight 1,500 tons; tonnage 3,500 tons; Length 80m, width 16.2m; Height of 7.5m; draft 5m; deck area of ​​728m2; Load on deck of 5 tons / m2; speed of 13.5 knots. The vessel has a continuous range of 28 days in normal conditions. During construction the ship was supervised by Lloyd's Register (UK) and met all required quality standards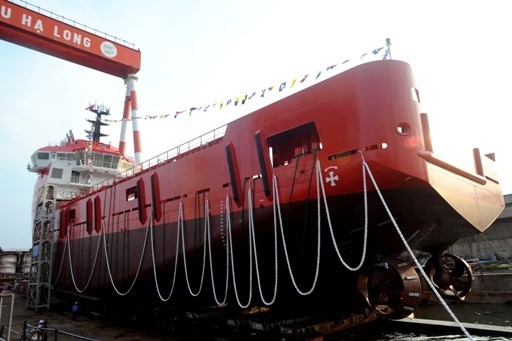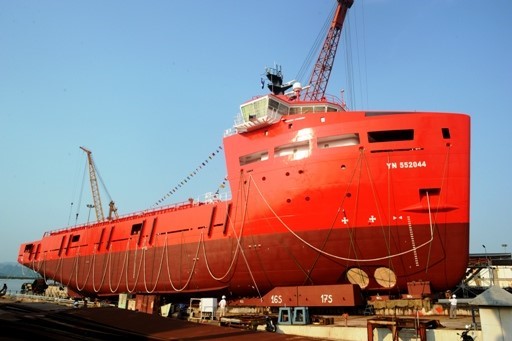 PSV 3300 vessel no. 1 on slipway before launching
It can be said that this new product line built in Vietnam, was first time built in a member shipyard of Shipbuilding Industry Corporation. The vessel is ordered, designed and supervised by Dutch Damen Group with all modern features, the PSV 3300 is a high class service vessel with high quality standards serving the offshore oil and gas exploration industry. This is the third product line between Halong Shipbuilding Company and Damen Group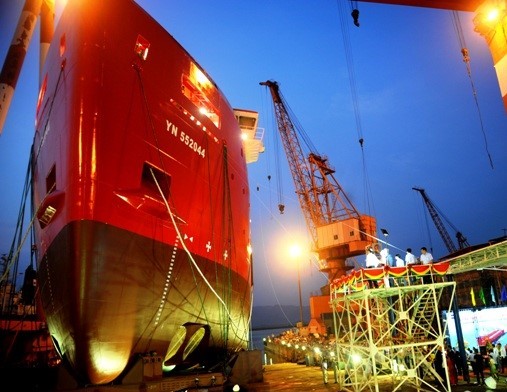 Launching ceremony
PSV 3300 - YN 552044 is also the first oil and gas service vessel to be successfully built in Vietnam. At the ceremony, delegates attended the naming and launching ceremony. She is expected to be completed, tested and handed over in September 2016. The event is an important milestone in the cooperation of the shipbuilding industry between Vietnam and the Netherlands, which confirms the position of Vietnam's shipbuilding industry in the international market.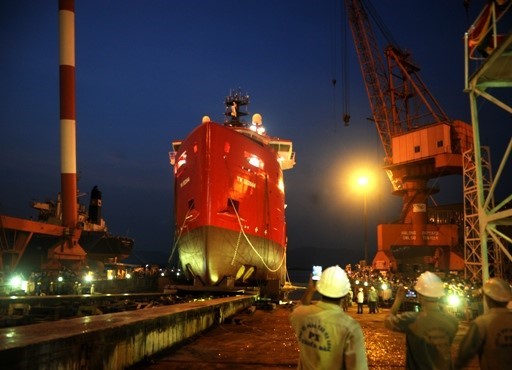 The vessel is launched successfully into joys of the Halong shipbuilders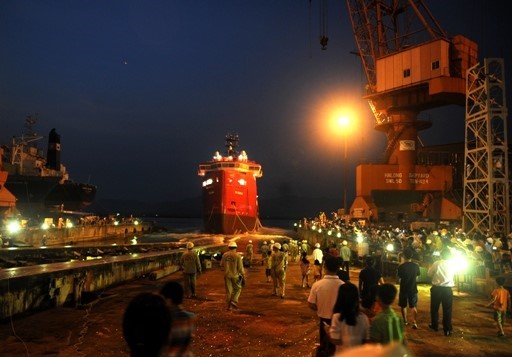 Moment of coming to the sea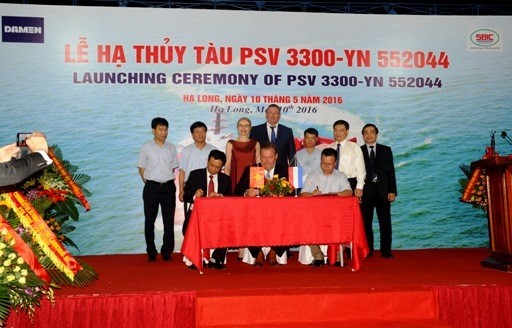 Signing ceremony